About Shigetomi House
Shigetomi House was built over 70 years ago, prior to World War II. The building was constructed using traditional Japanese methods that compliment the natural surroundings found in the Aira region. Traditionally constructed houses feature highly skilled artisanship that reflects the lifestyle of the local people and their artistic and cultural sensibilities. Surrounded by nature in all four seasons, Shigetomi House offers visitors the opportunity to sample true Japanese hospitality and a way of living which is rapidly disappearing in modern Japan.
Lined with cherry blossom trees, bamboo groves, and rich greenery, the grounds allow visitors to relax and reconnect with nature. The garden can be enjoyed year-round, with subtle changes in each of the four seasons. Shigetomi House is used for events and functions throughout the year. Through the maintenance of heritage properties such as Shigetomi House and its surrounding environment, we hope to pass on the skills and knowledge required to support Japanese traditional lifestyles to the next generation of craftspeople.
Relationship with SDGs
Shigetomi House is one of the few remaining traditional houses in Aira City. Shigetomi Shoji continues to place the utmost importance on maintaining the skills required to pass on traditional construction methods to the next generation, leading to increased awareness and respect for the surrounding natural environment.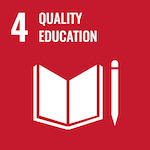 Lifelong Learning - Ensuring Inclusive, Equitable, Quality Education for All

■ 4.4


The number of craftsmen with the skills necessary for the maintenance and restoration of traditional buildings has drastically reduced. Through the maintenance and restoration of historic buildings, we hope to allow the craftspeople of today to pass on their skills and techniques to the next generation.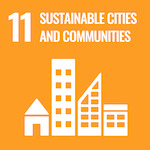 Achieving Inclusive, Safe, Resilient and Sustainable Cities

■ 11.4


Protect and preserve traditional architecture to pass on Japanese traditions and culture to future generations.

■ 11.a


Support environmental and inter-community relations through regional development.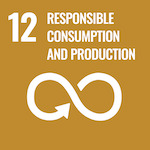 Ensuring Sustainable Production and Consumption Patterns

■ 12.5


Significantly reduce waste generation by preventing, reducing, recycling and reusing waste.

■ 12.8


Ensure that people are informed and aware about sustainable development and lifestyles, promoting harmony with nature.